How Technology Is Making Machines Safer
For sheet metal fabricator Marlin Steel, spending money on safety technology makes dollars and sense. President Drew Greenblatt says the Baltimore, Maryland-based company invests millions in automation because it increases productivity, cuts cycle time and improves quality. It also makes manufacturing better in other ways.
"We're able to ship product that's made in a safer fashion because our employees are less likely to get hurt," Greenblatt says. "We've gone more than 2,295 days without a safety incident. We attribute a lot of that to the technology and the robots."
A non-automated company of a similar size would typically have had 18 to 30 injuries over that same span, according to Greenblatt. Thanks to its safety record, Marlin Steel saves money in insurance premiums and is better able to retain skilled employees, who value a company that demonstrates it values them.
But, at the same time, there are aspects of safety technology that Greenblatt would like to see improved. Chief among these are alerts that warn of attempts to defeat or bypass safety systems. Another desired innovation involves better sensors and systems, largely as a means to allow humans and robots to work more closely together.
Safety in numbers
As Greenblatt demonstrates, there's a demand for safety technology, particularly if it's part of an overall automation and productivity package. However, there also is room for improvement.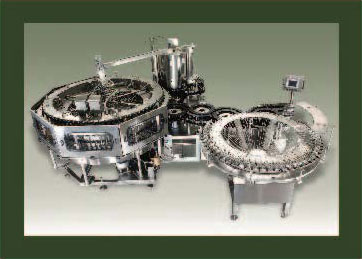 Sales of safety sensors and switches will reach $3.3 billion yearly worldwide by 2020, according to a new report from analyst firm IndustryARC. The heavy machinery used in manufacturing has the potential to crush, amputate, burn or blind, causing severe workplace injuries. That makes the use of sensors a necessity to protect workers, and it explains the 3.1% compound annual growth rate in sales, says Industry Consultant Ravi Medichelmela.
Willoughby, Ohio-based Bevcorp is one reason for the growth in safety-related technology. That is due to a philosophy followed by the maker of rotary fillers, blending equipment and handling parts for the beverage industry (Figure 1).
"We design for safety-standard compliance, but we go above that by adding features and functionality and using the latest technologies, which gives the flexibility to maximize uptime," says Eric Hendrickson, engineering manager for electrical and mechanical.
On the technology front, the company makes use of Ethernet-based safety PLCs and similar controls, finding this improves diagnostics and adds flexibility. Because of the technology, something like a door, for example, can be added without having to run so many wires. That gives the OEM the capability to better adapt a machine to a specific customer or situation.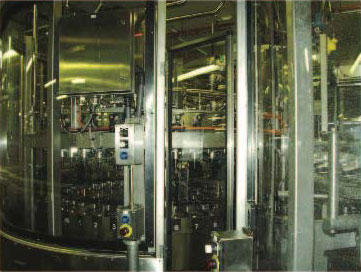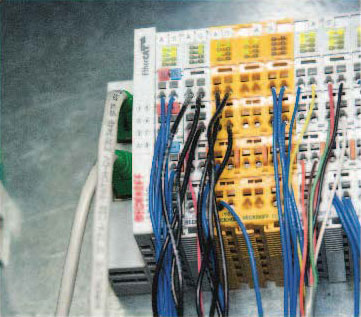 As for other design changes technology now enables, Hendrickson cites what was done with a bowl used in the filling process. The product within it has to be maintained at a certain level, with more periodically added in a foam-free fashion. Previously, a product change or adjustment required stopping a machine, opening up guarding, making a mechanical adjustment, closing up the machine and starting it up again—a time-consuming sequence that might have to be repeated. Now, an electronic level control system that sits inside the guarding and communicates wirelessly enables adjustments to be made without stopping the machine at all.
Bevcorp uses products from Rockwell Automation, and Hendrickson says these offerings have evolved over time. That allows OEMs to offer more diagnostics and options. Looking forward, Hendrickson notes that safety technology vendors are trying to make devices that cannot be circumvented through the addition of redundancy and double-checking of conditions, all to better spot attempts at altering or bypassing safeguards (Figure 2).
Matthew Miller, a machine safety specialist at ABB Jokab Safety Products, notes that making a true calculation about the cost and payback of safety should account for everything, and that leads to one conclusion (Figure 3). "The rewards easily outweigh the investment," says Miller. "An unsafe machine can result in injured employees, production downtime, paying workers' compensation, lawsuits and fines and increased insurance premiums, just to name a few."